Froxjob is a group of professionals having interest & expertise
in various management sectors since 2009
We are engaged in an array of management practices like:
Complete HR and OD Functions
People Management
People Development and Change Management
Event Management, Strategic Marketing and Sales Management
Policies & Process Designing, Customization & implementation
Advertising & Brand Promotions
Others need based Customized Services etc
About Our Company
FroxJob has more than a decade of experience bringing qualified & experienced management practitioners under an umbrella. We provide end-to-end HR Services, committed to providing the Nepalese as well as International Organizations build their core team and carry out their businesses with confidence, assuring businesses to move with an effective operational contribution while we take care of the core HR division.
For ten years, we have served the business world with the same enthusiasm ever since. We have successfully designed, developed and delivered specialized services to many multinationals, information technology, pharmaceuticals, trading, automotive, engineering and ecommerce companies. FroxJob has been providing the business leaders with expert support and guidance in all areas of Business and Consulting along with human resource solutions- like Talent Acquisition, Payroll Management with applicable compliances under various labor laws, development of HR policies and its implementation, Business Consulting, Training Design and Delivery, HR Audit, and other customized services.
We are fully equipped with highly professional & quality team having expertise in Human Resources Management, Administration, Technical Support, General Management, Financial Management & Marketing management skills, team is not only known for their professional expertise & fully customized services but also widely appreciated for their dedication.
Our company's countless achievements wouldn't have been possible without our clients, who have trusted in us to help provide immaculate service. These successes were built upon the combined efforts of virtue-driven leadership, hard-working talents, the communities that support our company, and the clients who place their trust in our brand.
Post Your Resume
For those who are looking for a good job or thinking of taking a leap with Career Opportunities (in terms of skills, potential and interest), we help guide the right-fit opportunity. We have tons of vacancies offering a broad range of jobs and applying to any, isn't anymore a hassle too.
Upload your Resume
Post Job Now
We have a highly innovative job portal, targeting to satisfy the human resource of National/ Multinational and Development organizations by supporting the source of getting the deserving candidates as job seekers of different levels. With over 15000 visitors every week from all over Nepal and abroad, froxjob.com has become an inevitable bridge between hiring employers and job seekers.
Our Team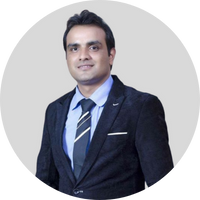 Bimal Kandel
Managing Director
As an MD of FroxJob, he is responsible for strategy, growth, and business performance, a leading provider of next-level human capital and business solutions. Over his more than 13 years, he has focused on driving results, delivering value, and improving business processes. His expertise is in HR, training, and business consulting.
Yogmaya Dhakal
Director
Having more than 20 years of experience, she has been developing positive psychology of self and the related environment through different techniques like Appreciative Inquiry, Psycho cybernetics, technology of participation (ToP), and the Social Artistry Leadership program.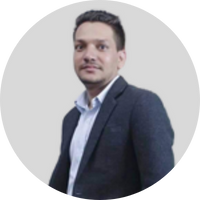 Govinda Bartaula
Finance Manager
Having more than 9 years of experience in finance and supervisor field. He leads the finance organization and manages all aspects of financial management and reporting for the business.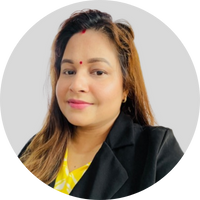 Srijana Giri
HOD - Payroll
She is a senior payroll professional with more than 10 years of experience in the managed payroll and HR industry. She has provided strong customer service for employers to National and International Companies. She is responsible for processing and managing our most complex client payrolls.
Kiran Bhattarai
Sr. Relationship Manager
He has spent much of his career focused in employee relations and engagement, as well as leadership development. His previous work experience has helped to develop a keen attention to detail, excellent customer service skills, recruitment expertise, etc.